Click here to see all pictures from April 2016

Fuji Mounted
More Pictures by Nikon D5300

Despite not really planning to go and see Mt Fuji at the start of the holiday, it became a thing to do after a couple of days when my daughter expressed an interest, so today was nice weather so why not. So after a bit of disagreement on how to get there and a bit of huffing, we asked a kind person at the railway and he gave us explicit instructions to how to get there whilst apologising about hoe bad his instructions were.

One thing I haver noticed about the Japanese is that they really will kill you with kindness, we noticed this when we got our bags taken up to our rooms as we were made sure we were made aware of all of the features of the room. To confirm this, we were walking into Yokohama on the first day and it was raining a bit. Not greatly as far as a Mancunian is concerned, but enough to get you a little wet. But my wife and daughter had hoods and I didnít but my daughter wasnít using hers. Anyway after a while out of the blue one man offered my wife his umbrella and wouldnít take no for an answer, finally she accepted and he ran off to stop himself from getting wet. Strange but true and exceptionally nice of him.

Anyway, back to the pic. This is of Mt Fuji, which took us about 3+ hours to get there and 3+ hours to get back. Whist we didnít get to the top (a 5 hour walk) we did get to station 5 (by bus) which was probably the wrong thing to do as it added an hour to the travelling for what appeared to be no benefit at all other than to say that we got there, which in itself is reason enough some times, however with all that travelling and current lack of sleep, Iím sitting here with the distinct feeling that I am moving. Itís worth going to and itís very impressive, but donít expect that getting really close will make a great difference, just get a bigger zoom. The nearer you get the more of a problem trees become and sort of start getting in the way.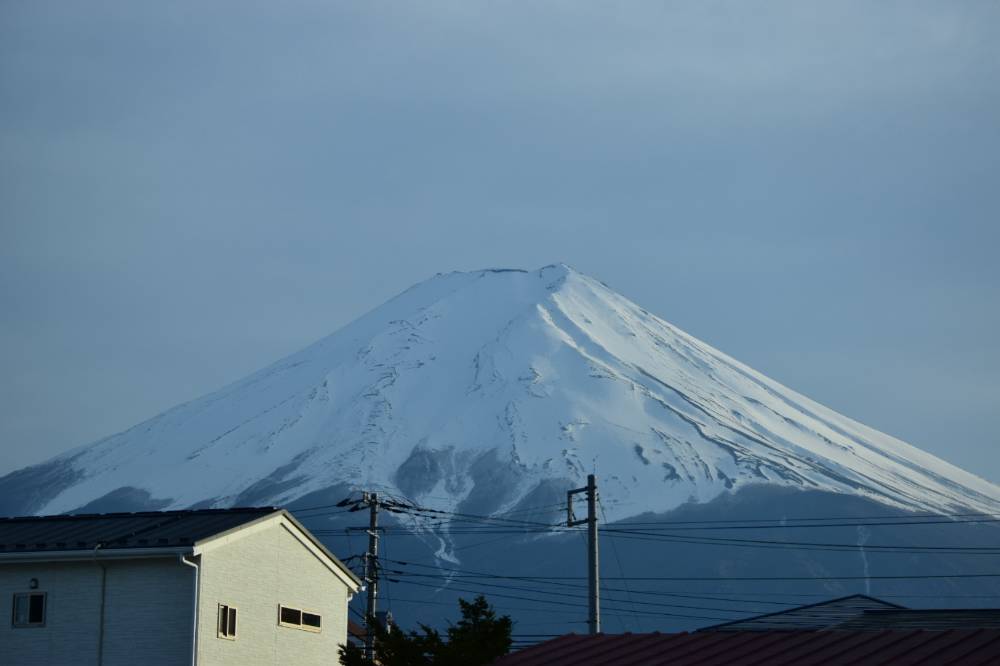 Tags: japan fuji mount snow
0 comments have been left

Make a Comment